1431 Warner Avenue,
Suite E,
Tustin, California 92780
Near 55 & 5.
Call (877) 554-3184
Receive More Information
Or, to Make an Appointment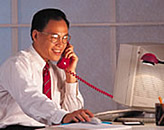 Got questions?
Call for a free confidential consultation.
Call us today at:
(877) 554-3184
Click on the player below to hear the free hypnosis information line message, approximately 10 minutes long.
A truly professional hypnosis center serving the Orange County, CA area and all of southern California.

It is easy to come to our center from these Orange County California Cities:
Tustin, Irvine, Costa Mesa, Newport Beach, Huntington Beach, Lake Forest, Mission Viejo, Laguna Beach and more.

Imagine a world famous hypnosis center right here in California. Brought to you by the award-winning educator, and innovator, Cal Banyan, MA, Board Certified Hypnotist. Each hypnosis professional at our center uses the 5-PATH® hypnosis system, and 7th Path Self-Hypnosis®.

Click the button on the left to hear an introductory message from Cal Banyan and learn how to use the features of this site.

Please Call For More Information (877) 554-3184

Professional Environment

Easy to Find Location

Confidential Services that Get Results!

Hypnosis Professionals with National Certification

Reasonable Rates

Discounts Available

All Hypnotists Have Advanced Certification In 5-PATH® So You Get the Best Results

Over 32,000 Professional Hypnosis Sessions Conducted To Date

Real 1-to-1 Hypnosis Sessions, No Recorded Sessions

No Headphones with Silly Blinking (Hypnosis) Glasses

Our

Hypnosis orange county

Clientele Come from Around the World

Free To Learn Self-Hypnosis As Part of Your Hypnosis Session

That's right, the Banyan Hypnosis Center is known around the world for the quality of service and the success that our advanced hypnotherapy procedures provide for our clients. Our center is known in the profession as being THE place to go for hypnosis services and training.