National Guild of Hypnotists Approved - Banyan Professional Hypnosis Training Program – 5-PATH® IAHP Accredited Hypnosis Instructor in Dallas, Texas
Cal Banyan, MA, BCH, M-CPHI Is A 5-PATH® IAHP Accredited Instructor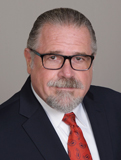 Launch your career as a hypnosis professional with the NGH Approved Banyan Professional Hypnosis Training Program.
The Banyan Hypnosis Center is so respected in the profession that other trainers come to us to receive professional accreditation! This is done through our 5-PATH® International Association of Hypnosis Professionals.
Yes! You Can Take Our Courses Live Online by Participating in A Live Class at Our Center from Your Home or Office On Your Computer and Get Your Hypnosis Certification!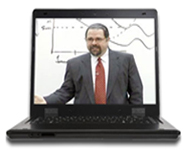 Discover how you can participate in these Live Hypnosis Trainings Online.
More information about our Online Live Training here:
Learn Hypnosis Online
Please click the play button on the video below and allow me to tell you more.
Enroll in Our Hypnosis Training Courses

Click to Read Text Version of this Video
Upcoming Professional Hypnosis Training Program Scheduled at the Banyan Hypnosis Center.
Course Available at our center or live online

Recent Graduates: Hypnosis Training
This course is designed to produce confident and competent hypnosis professionals. This is a high quality, professional accelerated hypnosis certification producing some of the best and most qualified hypnosis professionals in the field. You will be credited with over 100 hours of training in our new 25+7 training schedule (7 days in class with approximately 25 hours of assigned self-study). Click here to learn more about our 25+7 training schedule. Upon graduation you will have earned Master Hypnotist Certification, 5-PATH® Hypnosis Certification, 7th Path Self-Hypnosis® Teacher Certification, and National Guild of Hypnotists Certification.
Taking the course at our center
Some of our students prefer to take this class at our center. For individuals who want to use this option, we will help you set up hotel accommodations at a special rate, help you find places to eat and local attractions.

Course available online; participate live from your home or office
Or Get All Your Hypnosis Training Live Online! More and more of our students prefer to take the course in the privacy of their own home and not have to spend money on travel, food and lodging. To make your online hypnosis training experience the very best we use the latest technology. When you learn hypnotism online it can be a great money saver and is a great option for students who are unable to leave their home or office for the duration of the course because of family, business or other obligations. Please give us a call at 469-969-2176 or 800-965-3390 if you're considering using the online option to attend our course. To learn more about this option click here.

Easy Payment Plan Available Click for Details
Course Title:
NGH Approved Banyan Professional Hypnosis Training Program – 5-PATH® IAHP Accredited Hypnosis Instructor
Instructor:
Cal Banyan, MA, BCH, CI, FNGH, OOB
Number of Hours:
100
Time:
First day of class will begin at 9:00 a.m. See special instructions.
Location:
275 W. Campbell Road, Suite 245, North Dallas, Texas 75080
Click Here for more information about location and directions to our office
At least 50% of tuition must be paid up by the time class starts. If tuition is not paid in full by the end of class your certificates will be held until the final payment is made.
Live Online Course:
*This course is available to take online from the comfort of your own home. Please give us a call at 469-969-2176 or 800-965-3390 to see if you are eligible to take this course online. Graduates of this program will receive NGH certification. However, it has not been determined how many more courses will be available in this way. Online seats are limited so, if you are considering our online, offsite training program, enroll now.
Overview & Why We Are the Best Choice for Professional Hypnosis Training Program
Although we provide you with a great deal of information on this website about our certification courses most site visitors appreciate a quick bulleted list of the highlights. Here is a quick list of the highlights.



Accredited Training The Banyan Hypnosis Center is a 5-PATH® IAHP Professionally Accredited School and Cal Banyan is an Accredited Professional Hypnosis Instructor (A+CPHI). So you can be assured that your instructor is an experienced and highly qualified teacher who has the highest skill levels and ability to teach 5-PATH® IAHP courses.

Award Winning Trainer Highest quality hypnosis training available developed by Cal Banyan and award winning trainer, educator, hypnosis authority and recognized leader in the profession.

National Guild of Hypnotists Membership for one year included in the tuition of the course..

National Guild of Hypnotists Certification included in the tuition of the course.

Membership in the National Guild of Hypnotists 5-PATH® Special Interest Group for Hypnosis Professionals as long as you are an NGH member.

Newest and Most Effective Systems and Techniques Emphasis on modern and effective hypnosis techniques such as instant and rapid inductions, depth testing, age regression hypnosis, insight work and more.

Accelerated Training Professional accelerated hypnosis training, over 100 hours of training in just 7 days in class plus 25 hours of self study.

Real Live Hypnosis Demonstrations Learn hypnotism with live demonstrations of hypnosis in class to show you how to hypnotize and use the techniques you are learning.

See Real Hypnosis Work Done with Real Clients Watch real hypnosis sessions with real clients on video.

ABSOLUTELY THE BEST SUPPORT AFTER GRADUATION!!! When you get Banyan Hypnosis Certification you get the BEST SUPPORT AFTER GRADUATION. NO ONE COMES CLOSE. NO ONE! Here's what you get…

24/7 Online Group for community and peer support.
Email Support for when you need answers or forms, etc.
Emergency Phone Support for when you need an answer right now.
Quarterly 5-PATHers Journal by 5-PATHers for 5-PATHers.
Monthly LIVE Teleseminar-Style Support Calls with Cal Banyan!
5-PATHers "Radio" Channels Network – Constantly Growing Support Audio Programs.
5-PATHers Audio Library filled with special presentations of interest to 5-PATHers.
5-PATHers "Gold In - Gold Out" list of recommended books, podcasts and more that inspire and motivate.
Hypnosis Supervision Recordings of Cal Banyan doing basic and advanced supervision work.
Videos of Cal Banyan Working with Real Clients!
7th Path Self-Hypnosis® Teacher Support Materials.
Listing / Webpage in Our Hypnotists Directory.
More!

No other instructor, school or hypnosis organization approaches this level of support after graduation!

All of this unsurpassed 5-PATH® International Association of Hypnosis Professionals (5-PATH® IAHP) organization support is provided to you for 6 months when you graduate from this course. This is just the kind of support you need when you need it most – when you are just getting started!

Then if you like being a member you can continue to receive this ongoing support by simply continuing to maintain your 5-PATH® Membership and you will be an active member of our support system and professional international community for the very low membership dues of only $97 per year (at the time of this writing). More than 90% of 5-PATH® IAHP members continue with their membership after the 6 month initial membership has been experienced. Its that good!

Practice What You Are Learning Supervised practice time each day to build your confidence and competence.

Professional Certificates You Will Be Proud of Displaying Four 11 by 14 inch Certificates (shown on the left): Master Hypnotist Certification, NGH Certification, 5-PATH® Certification, 7th Path Self-Hypnosis® Teacher Certification upon graduation.

Professional Level Learning Materials Hypnosis certification course Level I & II Manuals in two 3-ring binders.

Get Your Practice Listed Online Immediately We help market your hypnosis practice with a Web page on our Hypnotist Directory and client referrals. Additional marketing services available.

5-PATH® International Association of Hypnosis Professionals membership included for 6 months.

7th Path Self-Hypnosis Training & Certification included in this course.
See What Our Graduates Say About Our Courses
Students from across the USA and from more than 40 other countries have come to the Banyan Hypnosis Center for their professional hypnosis training and certification because they want to be the best in the profession.

Click on the photo above to read honest feedback from our graduates from each of the courses we have conducted.
National Guild of Hypnotists Approved Professional Hypnosis Training Program in Dallas, Texas
When you graduate from the National Guild of Hypnotists (NGH) Approved Banyan Professional Hypnosis Training Program, you become part of the National Guild of Hypnotists (NGH). You also receive the following hypnosis credentials: Master Hypnotist, 7th Path Self-Hypnosis® Teacher, 5-PATH® Hypnotist Certificate and 6 months membership in the 5-PATH® Internation Association Hypnosis Professionals.
Click to see larger graphic.
Our Onsite Classroom
You Learn in A Modern Professional Dedicated Classroom Designed for Hypnosis Training
The Banyan Hypnosis Center for Training & Services has a classroom that is dedicated to training hypnotists as well as dedicated practice areas where you can practice the techniques you are taught. Classroom chairs are high-back CEO type desk chairs that recline making them perfect when you learn and practice self-hypnosis in class as well as keeping you comfortable while sitting in class. When you come to the Banyan Hypnosis Center you can be assured that you are learning "top notch" hypnosis techniques and processes in an environment that is ideal for learning and practicing what you need to get started in the profession of hypnotism. Our learning environment is unsurpassed in the field of hypnosis and hypnotherapy education.
Who Is This Course For?
This course is for those who want to learn from Cal Banyan himself. It is a basic to advanced hypnosis certification course and as such we do not presume that you have had any previous training. But if you have trained elsewhere you will find plenty more to learn. This course is for you if:
You would like to earn a full or part time income using hypnosis to help others be successful
You are may or may not be in another profession where you can use hypnosis as a tool
It has been a while since you have gone through a certification course and you want to get re-certified
You want to help yourself or friends, even family members using hypnosis
You want to update your techniques and skills to include modern inductions.
You took a distance learning course and now would like to get some one-on-one time with a live instructor.
You just want to increase your knowledge of hypnosis.
You want a profession where you can work independently and have your own practice.
Students Practicing An Instant Induction
Lot's of time scheduled to practice hypnosis techniques you learn in class.

"Look at me right here."

"Press on my hand. Close your eyes."

"Sleep!"
"Even I could understand it!"
Josephine Lim Zhen Ru
"The course is comprehensive and the materials are super abundant. For a "non-English speaking" participant, this course is relatively easy to understand."
Sapta Dwikardana, Ph.D., Bandung, Indonesia
"The material taught in this course gives the students the power to change lives; their own and those of others. Everything about the course speaks of the care and energy that went into putting together a program that transmits a great deal of knowledge in a relatively short period of time. The instant inductions alone are worth the price of the course, but the depth of material goes beyond anything I imagined."
Vadim Timoshpolsky, B.A. West Hartford, CT
"The course was very thorough, the 'process' is a lifesaver. Because of the presentation, it was very understandable. Because of the process it helps build confidence, and gives a therapist ALL the tools they need to work with clients."
Randy Cook, Elmwood, WI
This Class Is NOT just A How-To-Hypnotize Class. This is a How-To-Do-Successful-Hypnosis-and-become-a-"1%'er" Certification Course!
The Future Belongs to 5-PATH® and 7th Path Self-Hypnosis®! Get certified in these elite forms of hypnosis and self-hypnosis and join the best hypnosis providers in the world. Have you ever been to a class, seminar or lecture that is supposed to be for intermediate or advanced practitioners, and then spend most of your time listening to beginning level information? Not this class. Yes, we will provide adequate time for learning the basics, but then, once we know that everyone "up to speed," the course moves into the advanced material. However, even our "basic" material may be new most hypnotists trained elsewhere before taking this certification course! This is why our course is considered an elite certification course. You are going to eat, drink and sleep hypnosis for 7 days, and learn from Cal Banyan himself.
"It challenged everything I know about hypnotherapy and its effectiveness. I feel confident about going back to my clients and really giving them what they are searching for. Extremely well organized manual and presentation. Stayed on track so that we covered everything we needed to learn."
Paula Anderson, Glendale, CA
"I'm impressed! [The] 5-PATH® approach to therapy is complete, concise, elegant and highly effective. I can't wait to implement it. And, if that wasn't enough, 7th Path Self-Hypnosis® is the crown jewel. 7th Path™ is for everyone, everyone, everyone! It is a daily practice I am eager to incorporate into my life. This stuff is GOLD!"
Anne Shuman, BA, C.Ht, CNLPP, Wilmington, Delaware, U.S.A.
"I encourage anyone considering learning hypnosis to take 7th-PATH™ and 5-PATH® before any other hypnosis training. It's a wonderful and very structured course!"
Anne Murphy, Little Britain, CANADA
"The course material contains the answers to many of the questions I have experienced in my 8 years as a Hypnotherapist"
Joe Packard, M.S., Bellingham, MA
Mr. Banyan's hypnosis training system gives you what you need to be much more successful and accomplishes that in several ways because:
You learn and use some of the most powerful hypnotic techniques, you get powerful results.
You use them regularly and systematically in 5-PATH®, so you become a master of these techniques.
You have a system and know what you are going to do next, so you become more confident.
This system has been used to help thousands of clients, so you can feel confident learning and using it.
There are lots of support for you after you graduate by email, online support group and telephone.
The Advanced System Is Called Five-Phase Advanced Transformational Hypnosis, Or 5-PATH®
When you take this professional hypnotism course you will learn:
How to do instant and rapid Inductions.
How to turn each client into an excellent hypnotic subject.
How to use convincers and testing to get maximum results.
How to use techniques that make hypnotic suggestion much more powerful.
How to reliably conduct age regression sessions that get results.
How to do hypnotic forgiveness work (also called chair hypnosis).
How to do Parts Mediation Work.
How to set up an office that encourages your clients to get results and make referrals.
How to work with medical professionals and get referrals.
How to reduce "no shows" and how to get paid for missed appointments.
How to build your business without investing a lot of money.
These systems have been developed after thousands of hours of hypnosis experience. The systems that you will learn are designed to provide you and your clients with consistently high levels of success.
"The course is good and enriching, especially the 5-PATH® therapy. It is a good and powerful tool in helping smokers and overweight persons to quit smoking and reduce their body weight"
Sapii Bin Kasamin, Malaysia
"This class has pulled together so many methods I've learned and put the new tools into a useable format. 5-PATH® provides clarity to me as a hypnotist. Just do it, you'll see what I mean!"
Cynthia Brooks, BSN, CH Sullivan, NH
"I appreciate 5-PATH® as being a full comprehensive method to have guidelines which will allow you to establish a practice with all aspects, from intensive content to business structure."
Marcell Osterwalder, Lugano, Switzerland
"The 5-PATH® is an organized approach to hypnosis, much needed in the profession. This is amazing!"
Maryann Boulton, Staten Island, NY
Emphasis of this hypnosis training will be placed on practical application and results.
In addition to providing you with important information and techniques, you will get to practice them, especially instant and rapid inductions, use of convincers and age regression. Each student will have the opportunity to be hypnotized and learn self-hypnosis. Experiencing hypnosis and self-hypnosis is an essential to becoming a well rounded hypnotist. Hypnosis and/or self-hypnosis will be experienced by each student nearly every day of the course.
Here is why it is an experiential course:
On most days of the course, some time will be set aside for practicing and learning how to teach 7th Path Self-Hypnosis®, a mind-body-spirit approach developed by Mr. Banyan. Most of our students find this to be a real bonus!

Most days of the course, the office, classrooms and practice rooms will be open for practicing techniques before the class and after the class averaging a total of two hours a day. This will be a great time to practice hypnotic inductions, deepening and testing techniques as well as doing hypnotic age regression.

If you would like to be hypnotized by the instructor, make sure to volunteer during the class. Your instructor will conduct live demonstrations of several inductions, deepening techniques, overt and covert depth testing techniques and more on a few willing volunteers from class.

The class will also view videos of Cal Banyan conducting real hypnosis sessions, which will include examples of rapid and instant inductions, deepening techniques, hypnotic suggestion techniques, age regression, the Informed Child Technique, and Forgiveness Work.
"Excellent as a skill building and personal development course. 5-PATH® brings the professional level of hypnotherapy to new and significantly higher standards. The course materials are complete and well developed. The blend of lecture, experience, practice and videos was effective, appropriate and well balanced."
Steve Gruber, BS, MA Quebec, CA
"I found the course to be very comprehensive and practical. The combination of education and practice enables graduates to get the skills and confidence they need to go out and start straight away. The 7th-PATH™ program ensures they won't be taking too much personal baggage into the therapy room!"
Katherine Perry, BA
"Having attended other hypnosis/hypnotherapy training courses, this is by far the very best course I've attended. The material is well organized, the instruction is very thorough and the numerous practice sessions allowed me to cement the concepts into my brain."
Mike Bowers, N. Canton, OH
7th Path Self-Hypnosis® - A Mind-Body-Spirit Approach To Self-Hypnosis
You will be able to learn and use 7th Path™, a unique form of self-hypnosis that was designed to be used with a holistic, mind-body-spirit approach. This perspective adds tremendously to the power of self-hypnosis. You will learn how to use it personally, or to teach it to your clients.
Learn how to hypnotize yourself
Learn how to conduct a group induction
Learn how to teach self-hypnosis courses
Learn how to expand your practice and get more clients by teaching self-hypnosis classes
Learn how to teach self-hypnosis to clients making them more successful
Learn how to remove blockages to success with 7th Path Self-Hypnosis®
"I was unprepared for the deep impact 7th Path Self-Hypnosis® has made on me. I have taken numerous professional trainings and this training is exceptional in that it's created to penetrate to the core of your being and to enlighten your soul. 7th-PATH™ is a gift to humanity. Its divine messages hone to potential to change our world."
Donna Bird, LCSU, Saratoga Springs, NY
7th Path Self-Hypnosis® is a phenomenally powerful hypnosis system that works like an antivirus software program for the human mind. It allows the practitioners to clear out old blockages that they may not even have been aware of, and then program themselves for success. And, you will be able to do this for yourself as well.
The following is a course outline of the National Guild of Hypnotists Approved Certification Training as designed by Cal Banyan at the Banyan Hypnosis Center For Training & Services, Inc.
Total hours for this course are 100 over 7 days in class plus assigned 25 hours self-study. Class time will consist of lecture and supervised practical work, which will constitute 80 hours of the course. Assignments (practice and preparation) outside of class will make up 20 hours of the training. Home assignments will be reviewed during class.
The course is made up of two sections: Level I, consists of Professional Application of Hypnosis, and Level II, consists of Professional Application of Hypnosis, Self-Hypnosis and Setting Up Your Practice.
The course outline is not always followed exactly. Because of the instructor-student interaction we move through some part of the material faster or slower depending on the needs of the particular class. For example the class may have more questions about one subject area, and when this occurs more time will be given to that area, while other areas may not need additional attention and then the instructor will move more quickly through that subject area. It is our experience that each class has its own interests and and when possible the instructor will structure the class to best meet the needs of the class as a whole.
General Course Outline
Self-Study Plus 7 Days Live In Class

(Live In Class Can Be Done Onsite or Online)
Self-Study Professional Hypnosis Program

(To Be Completed Before the 7-Days of In Class Time)
It is the objective of Self-Study Program is to train the student on the use of classical and modern hypnosis techniques, including hypnotic inductions, deepening techniques, depth testing procedures, delivering hypnotic suggestions, emerging the client as well as educating the student in safety and ethical considerations of working with clients using hypnosis. This will consist of viewing videos of Cal Banyan teaching a live course and assigned reading, approximately 25 hours of study.
Level I Course Outline :
Introduction To Hypnosis

Classical and modern principles of inducing hypnosis
Working model of the mind, including unconscious, subconscious and conscious levels of the mind.



Preliminary Suggestibility Tests

"Waking" suggestions
Hand Clasp Test
Pendulum Test
Hands Rising and Falling Test



Recognition and Classification of Subjects

Permissive or authoritarian approaches to meet the needs of different clients
Age considerations
Vocational Considerations
Other background and historical considerations



Favorable and Unfavorable Influences and Dangers of Hypnosis

How your clients' beliefs and concerns about hypnosis affect your sessions
How to prepare clients for sessions
How to create trust and rapport with your clients



Establishing And Testing Trance Depth

Classical approaches to hypnosis such as progressive relaxation
Modern inductions such as instant and rapid inductions (e.g., Dave Elman, etc.)
Spontaneous Affect Triggered Hypnotic Induction
Testing hypnosis depth with overt and hidden tests



Suggestion Management and Techniques

Writing and delivering effective hypnotic suggestions
How to make hypnotic suggestions more powerful than direct suggestions alone



Mechanical Aids

Chevreul's Pendulum, and other instruments
Audio tapes and other electronic devices are discussed



Deepening Techniques

Classical deepening techniques
Using depth tests to deepen hypnosis
Self-deepening and causing the environment to deepen trance
Waking suggestion, and more



Hypnotic Anesthesia

Creating "glove" analgesia and anesthesia
Analgesia and anesthesia as a hypnotic depth test



Using Hypnosis Scripts and Outlines

Appropriate use of scripts and outlines
Writing scripts and script delivery
Obtaining scripts
Working without a script
On the first day of class questions about the self-study materials will be thoroughly addressed.
7-Days In-Class - Professional Application of Hypnosis and Setting Up Your Practice
It is the objective the 7-day in-class portion of the training program to bring it all together. On the first day of class your instructor will answer any questions you have about the self-study materials.
Then the class will proceed so that you can learn advanced hypnosis and hypnotherapeutic techniques, including advanced hypnotic suggestion, advanced hypnotic induction, using hypnotic age regression, and other advanced hypnosis techniques outlined below. Also, this section is designed to teach the student how to setup, organize and promote his or her hypnosis practice.
Day 1
Level II Course Outline :
Overview of Hypnosis

How the mind responds to hypnosis
Who to avoid the rejection of hypnotic suggestion and get lasting change
The role of emotional factors in hypnosis
The role of classical conditioning in hypnosis



How To Integrate Self-Hypnosis Into Hypnosis

Classical approach to self-hypnosis
7th Path™ Holistic Mind-Body-Spirit approach to self-hypnosis
Writing and delivering hypnotic suggestions for self-hypnosis
Role of visualization and fantasy in self-hypnosis
Day 2
Using 5-PATH®, A Systematic Approach To Hypnosis

Use of 5-PATH® (Five-Phase Advanced Transformational Hypnosis) as a universal approach for changing habits, working with weight loss, smoking cessation, fears/phobias, eating disorders, psychosomatic illness, and more (using hypnotic suggestion, age regression, forgiveness therapies and Parts Mediation Therapy, as a system).



Hypnotic Suggestion In Hypnosis

Helping clients move toward health and positive personal change with hypnotic suggestion
When and how to deliver therapeutic hypnotic suggestion
View Video of Therapeutic Application
Group Hypnosis and Practice of Self-Hypnosis
Day 3
Hypnotic Age Regression As A Powerful Hypnosis

How to reliably do hypnotic age regression
How to do revivification (have a client re-experience a past event)
How to uncover the source of the problem (Initial Sensitizing Event)
How to use age regression to remove the problem and help the client
How to use age regression and hypnotic suggestion together
How to avoid most common mistakes in age regression, such as causing false memories
How to do the Informed Child Technique and Informed Adult Technique
View Video of Therapeutic Application
Group Hypnosis and Practice of Self-Hypnosis
Day 4
Hypnosis Training To Aid In Forgiveness and Emotional Healing

How to do "Chair Therapy" a useful gestalt therapy, in the hypnotherapeutic process
How to turn forgiveness into a powerful therapeutic tool
How to apply the necessary principles of forgiveness and hypnotic suggestion together
View Video of Therapeutic Application
Group Hypnosis and Practice of Self-Hypnosis
Day 5
Hypnosis Training for Forgiveness Of Self

Ten Keys To Forgiveness
Reframing Past Mistakes As Protecting the Self
Self-Forgiveness And Removing Old Self-Defeating Patterns
Self-Forgiveness And Achieving New Goals In Life
View Video of Therapeutic Application
Group Hypnosis and Practice of Self-Hypnosis
Day 6
Hypnosis Training for Internal Conflict and Secondary Gain Issues

How to do Parts Therapy (conventional)
How to do Parts Mediation Therapy
How to use Parts Mediation Therapy to overcome internal conflict and secondary gain issues
Group Hypnosis and Practice of Self-Hypnosis



Demonstration and Practice (Every Day of Class, As Well)

Live demonstration and supervised practice of hypnotic induction, deepening, testing, hypnotic and post-hypnotic suggestion
Live demonstration and supervised practice of hypnotic age regression (and other techniques as time permits)
Discussion and demonstration of Past Life Regression if requested by members of the class
Day 7
Setting Up Your Practice and Organization

Organizing your office (forms, procedures, shortcuts and systems, for success)
Answering the telephone and making appointments
Use of videos to save time in your practice
Advertising, marketing and free promotion of your business
Letting other professionals know about your business or service, such as physicians and psychologists
Working with, and how to get referrals from medical, psychological and other professionals
An exam will be given on this material on the 6th day. The last day of the course is reserved for answering questions, additional practice, makeup examinations, setting up a hypnosis practice and going through materials related to membership and certification in the National Guild of Hypnotists.
If the student does not pass the last test covering hypnosis, he or she may take the exam again that day (different exam). If additional testing is required, the student may take the examination after the course is completed. It is permissible to your course materials and notes when you take the exam.
Questions:
If you have any questions, give us a call at 469-969-2176 or 800-965-3390.
Special Instructions:
This course will begin at 9:00 a.m. and go until 7:00pm-7:30 p.m. Students should plan on being in class for all of the scheduled hours. There is a sign-in sheet and a minimum number of hours in class is required for certification.
Calvin D. Banyan holds a MA in Psychology and is an NGH Board Certified Hypnotist, and an NGH Instructor who has been published in the NGH Hypno-Gram and has a regular column in the NGH Journal of Hypnotism. He has conducted thousands of individual hypnosis sessions, and continues to train, supervise and consult other hypnotists. He owns the Banyan Hypnosis Center for Training & Services, Inc. where the system of 5-PATH® Hypnosis is used to help clients with a broad range of issues. He is co-author with Gerald F. Kein, of the book, Hypnosis and Hypnotherapy: Basic to Advanced Techniques for The Professional. He is also the author of, The Secret Language of Feelings. He is the recipient of the following NGH awards: Certified Hypnotist of the Year (2002 & 2003), Educator of the Year (2003), Charles Tebbetts Award (2005), NGH President's Award (2008), NGH Hypnotism Media Award of the Year (2010) and the NGH's highest award, the Rexford L. North Award (2012), Published, Real Hypnosis Business Success (book, 2013). Designed and implemented the 5-PATH® IAHP Professional Accreditation Program, 2015. Accredited by the 5-PATH® International Association of Hypnosis Professionals (IAHP), 2016. NGH Ormond McGill Award, Best-of-the-best Convention Presenters, 2016. Created the 5-PATH® IAHP Professional Certification to Conduct Online Sessions Course, 2019.
He became an FNGH ("Fellow" 2004) and then was named DNGH ("Diplomat" 2010).
Cal Banyan was further honored by being among the first to be entered into the Order of Braid in 2005.
He was featured on the cover of the NGH Journal of Hypnotism in June, 2005. He's been a member of the NGH Advisory Board since 2006 and NGH Ethics Committee since 2007.
Cal Banyan continues to contribute to the profession by publishing a free hypnosis training video every week on www.CalBanyan.com. For more information about Cal Banyan, see his complete bio.